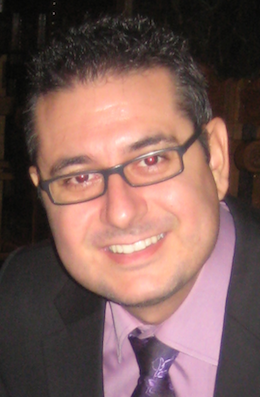 Welcome to my personal page! A few things about me..
My name is Kostas Ntonas, I live in Thessaloniki, Greece, and I am a software engineer. I studied Computer Science at the University of Ioannina and received an MSc degree in Information Systems from the Department of Informatics of Aristotle University.
I work as a freelance software developer. One of my most important skills is writing powerful scripts for web scraping and browser automation (mostly using Selenium). Moreover, I have experience with various APIs (Google REST API, Yahoo! Search BOSS, ORCID API and others), metadata standards and protocols such as Z39.50, OAI-PMH and OpenSearch. If you think we could collaborate on an IT project, I would be more than glad to hear from you.
My research interests include web data extraction, software engineering tools and techniques as well as programming languages. My ORCID ID is 0000-0002-7266-0302. Perl is my favorite programming language but I also have a very good knowledge of Python, C and Delphi. Generally speaking, I am a free software supporter.
Until recently and for almost 6 years I was employed as an Information Technology (IT) contractor at the Special Account Management Office of the International Hellenic University, a Greek state University where programmes are taught exclusively in English.
Moreover, over the last few years, I also worked part-time for DHARE, a national project aiming at solving the name ambiguity problem in Greek scholarly communications by creating a registry of persistent unique identifiers for individuals as well as for institutions.
Quite some time ago I collaborated with the awarded Veria Central Public Library (Bill & Melinda Gates Foundation 2010 award) in the context of the "EuropeanaLocal" project. My contribution was to transform the metadata of certain digital libraries into the Europeana Semantic Elements (ESE) format so that their content can be added to the Hellenic Aggregator for Europeana.
Back in 2011 I participated in a Greek nationwide competition for digital innovation and entrepreneurship (e-nnovation 2011) and hopefully our idea, "apiculate", got the 3rd place (out of 107 proposals)!

If you are interested in web scraping, then perhaps you would like to try DEiXTo, a free yet powerful web data extraction tool that I have created in the first place in partial fulfillment of the requirements for my MSc. It has grown up and improved a lot since 2007, when it was first released. It is now used by many people and some companies all over the world. Indicatively, in the last 12 months DEiXTo's website had more than 11.600 visits from 141 different countries. Click here to watch a brief presentation.

On September 2010, I took over the primary maintenance of WWW::Mechanize::Sleepy, a CPAN Perl module that implements a sleepy Mechanize agent (a browser emulator capable of spacing out its http requests).
On this website you can also find a short CV of mine and view my publications.